Individual Education Plan for Quebec students!
Thursday June 27, 2019, 00:00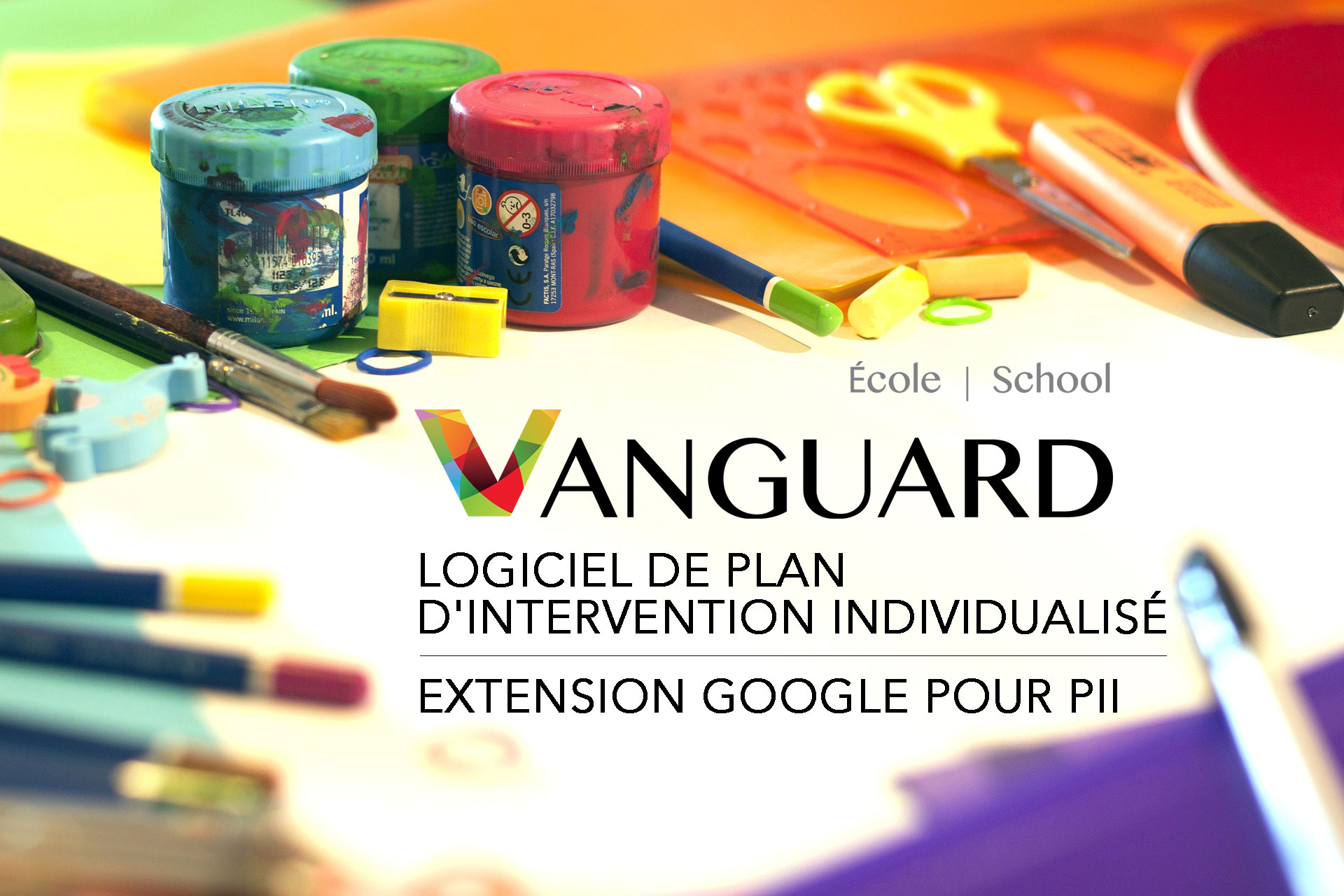 For nearly two years, some schools in Quebec have opted for the individualized intervention plan software solution for their students with learning difficulties, set up by Vanguard School and SDP inc.

This intervention plan software is a complete tool for teachers, professionals and school administrators. Each participant has access to their class groups, their past and present intervention plans and the history of their current students.

The tool assists you in selecting strengths, weaknesses, goals, objectives, means, adaptive measures and modification measures. It also contains links to reference documents in special education.

New this year, we extracted this feature from our software and brought it to Google Chrome extension. This allows you to use our organized data bank while still using the media of your choice: a portal, Word, in-house software, PDF support, and more.

Here are some schools using these child development tools!

INDIVIDUALIZED INTERVENTION PLAN SOFTWARE:
Collège de Montréal
Académie Fournier
Jewish schools of Montreal
GOOGLE EXTENSION:
Collège Esther-Blondin
Collège des Hauts Sommets
Collège Beaubois

For more information, click here!